As we've entered the early November lull, awaiting the New York Film Critics Circle to announce their best films of the year, some of the mysteries of the season have been solved. Press screenings, early reviews, performance clarifications; it all has helped to address some of the looming question marks of the season. The lines are being drawn, campaigns are underway, and most of all; everyone is going to get a chance to see the films.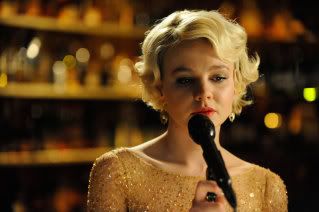 A Badge of Honor. One of the more obvious pieces of news of the past few weeks has been the announcement that Shame will be rated NC-17. The film, which stars Carey Mulligan and Michael Fassbender, sees both actors going full-frontal. But unlike last year's Blue Valentine, which also had received the NC-17 rating before appealing, there will be no intention of appealing the rating on behalf of studio Fox Searchlight. If anything, the studio intends on flaunting the film's risqué subject matter, as studio co-head Steve Giulia notes that the film's rating is to be worn as a "badge of honor, not a scarlet letter." The buzz for the film's rating is similar to that of Blue Valentine's, in that it's getting people interested in the film; but Blue Valentine's Academy Awards play was strictly limited to Michelle Williams' Best Actress performance; it'll be interesting to see if Shame can expand its play and involve Michael Fassbender in an incredibly tight Best Actor race. At this point, it's looking like Carey Mulligan could become a serious player in the Best Supporting Actress category, as it's far more fluid and open.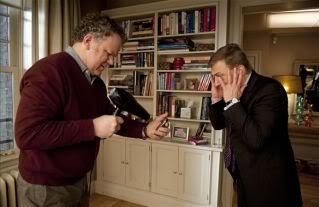 Supporting "Carnage". One of the lingering questions of the season was how the Carnage cast was going to be broken down into individual categories; that question has been answered in the form of tossing em' all in supporting. The foursome, comprised of Jodie Foster, John C. Reilly, Christoph Waltz, and Kate Winslet are all going in the Supporting Actress/Actor category. In a move that draws parallels to how Modern Family goes about its awards season, Carnage all of a sudden looks far more viable than it ever had before. While Winslet and Foster have divided pundits as to who gave the better performance, Waltz has drawn considerable praise on the male side of things. And given the rather fluid state of the Best Supporting Actor category, he certainly seems like a strong contender.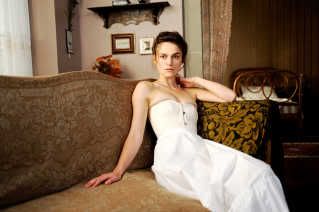 "A Dangerous Method" Upended. Well, it just doesn't seem like it's the year for David Cronenberg.  One of cinema's greatest working directors is not likely to have a single nomination going for his film, A Dangerous Method. The buzz for A Dangerous Method has diminished considerably in the past few months, and with a release just a few weeks away, there really hasn't been much to keep it in the conversation. The last piece of news has seriously unfurled any sort of traction the film could have picked up, as Kiera Knightly is now going for Lead Actress category. Whereas she may have had a chance in Best Supporting Actress category, her chances have taken a significant hit as she is now in the same category as Glenn Close, Tilda Swinton, Felicity Jones, Elizabeth Olson, Michelle Yeoh, Michelle Williams and Rooney Mara; all of whom are battling it out for two spots (with slots reserved for Meryl Streep, Viola Davis, and Charlize Theron).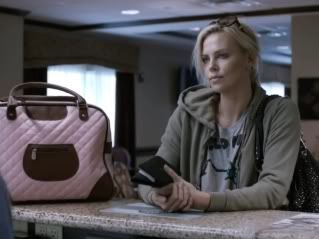 I See (some of) You! Unlike previous years, this awards season is going to be largely decided last minute, as festival darlings haven't made the dent we expected, and big films from big directors are held off until the end of the year. But the unfurling process for some of these late releases is certainly interesting. And for now, four big films have been seen by the press/pundits/general audiences.
As Young Adult makes its way to various venues, the film's buzz continues to grow. The screenings have solidified Charlize Theron's Best Actress chances, and seem to have added fuel to the Patton Oswalt Supporting Actor train. Its Best Original Screenplay chances seem strong too. The film has found its nook within the awards conversation and seems to have nestled in quite nicely. As the film will likely have a good critical response, it could make a play if the stars align commercially.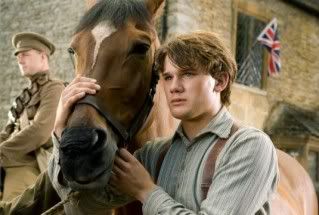 While Young Adult is making the rounds in larger cities, War Horse heads for smaller, rural venues. Undoubtedly a reflection of its ideals and demographical constituency, War Horse seems to be drawing very divisive reactions; reactions range from the film being a masterpiece to being blatant Oscar-reaching tripe. It serves to affirm my fears from its initial trailer: it'll be a film of superficial values.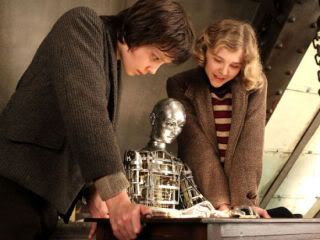 An unfinished version of Martin Scorsese's Hugo premiered at the New York Film Festival to generally positive reactions. I had initially pegged the film as a possible spoiler earlier in the season, and unfortunately, it doesn't seem like it'll be the case; expectations that the film will likely be a contender in the technical fields remain, but it's not likely to make much of a splash in the above-the-line categories.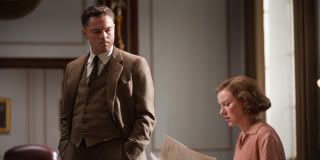 Clint Eastwood's J. Edgar premiered at the AFI Fest to a general consensus: it's going to come down to Leonardo DiCaprio's performance. The praise for the film tends to only involve DiCaprio, with Eastwood's direction and Dustin Lance Black's screenplay left to wolves to pick apart. Its Best Picture play will likely be minimal, though it remains a contender; as does Armie Hammer's supporting performance.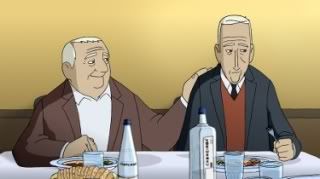 So, there'll be five. And on the lighter side of things, the animated feature film shortlist has been announced, confirming that there will be five films up for the prize in the category. If anything, it gives Pixar a little breathing room to hope that Cars 2 will get nominated, though the contest will be largely between Rango and The Adventures of Tintin, with the obscure international film, Wrinkles playing as potential spoiler.
Check out an updated Contenders page here. Also, expect a visual overall of each category page in the weeks to come; especially as the season begins to unfold.