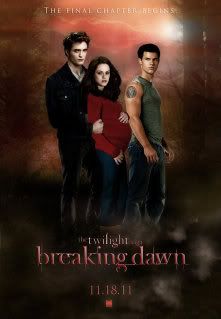 The Twilight saga has, from its onset, been the sort of series that really doesn't welcome outsiders. The films have undoubtedly filtered out viewers with each subsequent entry and have only strengthened the resolve of those who have managed to stick it out this long. So perhaps I'm a byproduct? Breaking Dawn – Part 1 is by far the best entry in the series, largely on the strength of Bill Condon's sharp direction and impressive cinematography from Guillermo Navarro (Pan's Labyrinth, Jackie Brown). But unlike ever before, such formal competency serves to accentuate the resoundingly dull and convoluted ethos of the Twilight saga.
After three films, Breaking Dawn- Part 1 is the film that diehard fans have been craving for. The mishandled and utterly perplexing romance between Bella Swan (Kristen Stewart) and Edward Cullen (Robert Pattinson) has reached its boiling point, as the couple has married. Released from their shackles of chastity, the two consummate their relationship in the series' most humorous scene to date, whereupon Edward Cullen shatters a headboard in orgasm. Given the vampire-human dichotomy of the lead characters, Edward fears for Bella's life, as sex has now been further demonized as a sort of amoral (and physically abusive) practice. He now becomes abstinent in marriage! But it only needs to happen once, as Bella soon finds out she's pregnant, in yet another one of those oh no they didn't moments.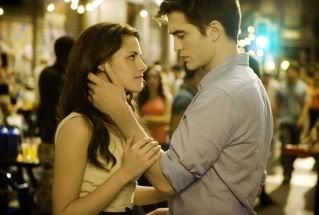 The whole premise is ludicrous and is given an exorbitant amount of melodrama. It is part of the novelty of the Twilight franchise, whereupon the tone is markedly grave, though actors in the situation carry themselves with confused looks that hardly lend itself to the situation. But unlike previous Twilight films, Breaking Dawn – Part 1 benefits from Condon's tendency to bypass using traditional close-ups on his actors, instead relying on the surroundings to emphasize a greater sense of dread. It's notably effective, particularly given that the set design is a strong improvement from previous installments. There are still plenty of those unintentionally humorous examples that have become a staple of the series, but Condon has the sense to sparse them out throughout the film as a wink rather than a directorial miscalculation.
There's only so much that Condon can do to elevate the material beyond what it is, therein leaving much to be desired in pretty much every facet of the source material. Simply put, there are some working parts in the narrative that could possibly have amounted to something a little more dynamic. But the whole series is bogged down by its asinine moral compass, wherein value is placed on chastity and the very idea of sex is lewd. In marriage, a woman is invaded by a demon child. Yet the series makes it a point to make the Bella character one of such dependence. When it comes to men, especially those of the werewolf or vampire variety, you can't live with 'em, can't live without 'em. 
Rating: 4/10