The 47th Annual Chicago International Film Festival opens today until the 20th.  Punctuated by a tagline of What the World is Watching, one has to wonder why, oh, why their opening film is The Last Rites of Joe May. Starring Chicago theater actor Dennis Farina, the film really has no place opening an international film festival, particularly one with such a rich history. As New York City vies for screening the many yet-to-be-seen films of the year (rumor has it that J. Edgar or Extremely Loud and Incredibly Close could have a special screening), Chicago's minimalist approach is a bit disheartening.
But I don't mean to say that I'm not excited for the festival – because I'm utterly jubilant. My excitement stems from watching a lot of the Cannes, Toronto, and Telluride holdovers that I currently have slated for my festival schedule. And it's perhaps the most stacked in terms of prolific directors – I'll be viewing films by Werner Herzog, Lars von Trier, Lynne Ramsay, and the Dardenne Brothers. And I'll be treated with a discussion with one of my favorite actors, John C. Reilly.
To start off what will be a new weekly column here on Chicago Cinema Circuit, I'll delve into the ten screenings I'll be watching at the Chicago International Film Festival.
A Dangerous Method (David Cronenberg)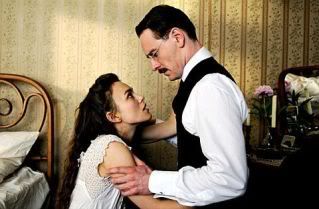 David Cronenberg is simply one of those directors that I am drawn to, as the mere prospect of a new project is enough to get me interested in his work. Starring rising star Michael Fassbender and acting collaborator Viggo Mortenson, A Dangerous Method looks to be the sort of Cronenberg feature that meshes the cerebral elements of his recent films (A History of Violence, Eastern Promises) with his more explicit older work, particularly Crash and Dead Ringers.
Buzz on the film has been fairly muted – it is a Cronenberg after all, and one can understand how it could make people uncomfortable. Such quiet praise has only gotten me more amped for the film.
The Descendants (Alexander Payne)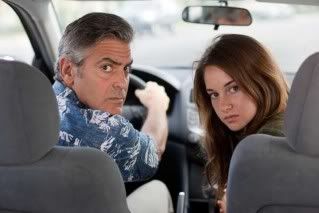 I'd be lying if I said that I really believed this film would amount to a hill of beans. Ever since the trailer dropped, I suspected the film would be a trite exercise that subscribes to typical indie clichés. And I can't say that I wholeheartedly reject that notion just yet. But The Descendants has received some of the very best critical reviews out of the festival circuit, and being a rookie Oscar prognosticator, I simply could not resist the temptation to see it for myself. If I'm going to make an argument to or for it, I really need to see it and dive into that conversation.
Into the Abyss (Werner Herzog)
You know it's quite the year when you get a double dose of craziness in the form of two Herzog documentaries. His early year 3-D feature, Cave of Forgotten Dreams, is one of my favorite films of the year, but the sheer grounded reality of Into the Abyss has gotten me quite excited. The topical nature of the film is of obvious interest, particularly given the recent release of the West Memphis Three and the film Paradise Lost 3: Purgatory, the philosophy and ethics behind the death penalty are once again contemporary.
The Kid With A Bike (Jean-Pierre and Luc Dardenne)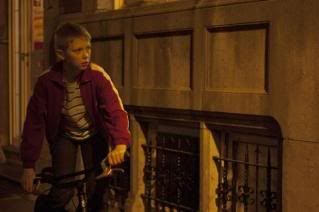 The brutal and simplistic way in which the Dardennes approach their subject matter always makes for a rousing experience. I have yet seen a film by the two that I have not found extraordinary. They are simply two of the most underrated writer/directors going at the moment. The Kid with the Bike was awarded the Grand Prix at the Cannes Film Festival and continued the duo's streak of walking out of that festival with a reward under their belt – unfortunate that their films have yet to catch on with the American public. And even more unfortunate is that the film was not selected by the Belgium film committee to compete at this year's Oscars. But as it stands, the Dardennes will continue on. As some critics have noted, The Kid with the Bike is more of the same from the brothers – that's fine by me.
Melancholia (Lars von Trier)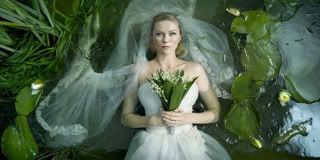 I'll be starting out my festival experience with Lars von Trier's latest. I had seen Antichrist at the 2009 Chicago Film Festival and had a fantastic time (not only was the film utterly explosive, Willem Dafoe happened to be in attendance as well). It's been unfortunate that Melancholia has been a bit drowned out by Lars von Trier's rather disheartening remarks at the Cannes Film Festival. Despite his gaffe, Kirstin Dunst managed to score a Best Actress win at the festival. Melancholia has had a rough festival run since, but the quality of the film is considered remarkably high – it's the controversy surrounding the director that has hurt its chances as an Oscar contender. Trier is a director that I am very high on and have come to expect great things from; Melancholia looks to continue his thread of cinematic excellence.
Shorts 2: Pen and Paper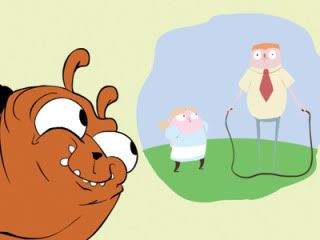 I tend to be drawn by animated short films. With films that include a reimagining of Bill Plympton's Guard Dog short and a variety of foreign shorts, I'm hoping to catch some early possible entries into next year's Best Animated Shorts category. Oh, and to have fun too. These films always tend to tell very simple but narratively astute stories that it's hard not to get wrapped up in the genuine sense of glee that so many animated shorts display.
Sleeping Beauty (Julia Leigh)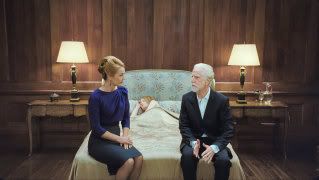 A film presented by one of my favorite female directors, Jane Campion, Sleeping Beauty bares such a striking visual sense from its trailer that I immediately knew that the film would be on my "too see" list. Its response at Cannes was fairly negative, though Guy Lodge of Incontention gave a glowing review that certainly maintained my elation. It has been a while since I even heard about the film, but to seeing it slated for the Chicago International Film Festival has renewed my interest in the film.
Turn Me On, Dammit! (Jannicke Systad Jacobsen)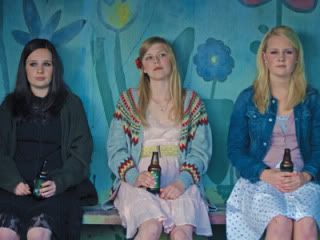 While it's not my most anticipated film, Turn Me On, Dammit! has an interesting premise. It's fairly typical in terms of what you get out of American indie comedies, particularly those based on teenage sexuality. But to see it played out in a foreign context will hopefully take the material in a new direction. And if there's one way that the film festival can live up to its motto, it can be to introduce the Chicago audience to a subject matter that is familiar to them, but handled in a different way.
We Need to Talk About Kevin (Lynne Ramsay)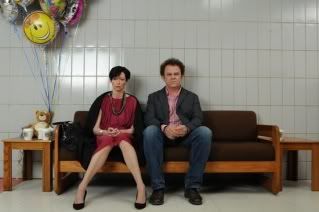 My most anticipated film. Having read Lionel Shriver's novel, I am intriguing to see how the talented Lynne Ramsay handles the incredibly difficult material. Adapting Shriver's novel is a task upon itself, but given everything that I've seen so far in clips of the film, there's definitely an eerie sense that is realized in the film that is apparent throughout the novel. It certainly seems like the film will work. The film also happens to star two of my favorite actors, Tilda Swinton and John C. Reilly. The fact that Reilly will be in attendance just seals the deal.
Without (Mark Jackson)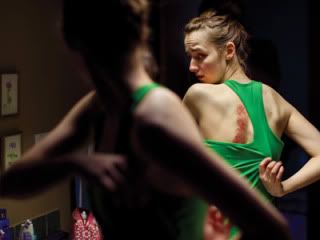 Perhaps the dark horse of my viewings, Without doesn't really have a whole lot of buzz behind it. But its premise is so intriguing that I'd have to think that, if properly executed, the film could be a tremendous success. First time director Mark Jackson will certainly have his work cut out for him, but if his lead actress, Joslyn Jensen delivers with such difficult material  (it is about a young woman who becomes a caretaker to an old man on  a remote island), we could see something truly revelatory.