While this year's crop of Academy Award nominees sport an usually high caliber of excellent films and performances, I thought I would share what "would've been" if I were the sole authority behind the nominees.
Best Picture
The American Black Swan Blue Valentine Exit Through the Gift Shop The Ghost Writer Greenberg The Illusionist The Social Network Somewhere True Grit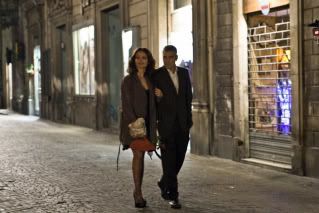 The American was never going to be a best picture contender, largely due to its muted main character and subtle emotional payoff. But Anton Corbijn delicately places the audience in a world of such impeccable beauty and danger. Like Control, Corbijn presents a world of such lush visual appeal, compounded with a level of suspense and drama that is unlike any mainstream Hollywood film. The fact that it topped the U.S. box office upon its release speaks volumes on the interesting way it was marketed, as well as audience expectations.
Derek Cianfrance's Blue Valentine may have had difficulty in obtaining its R rating, but the controversy surrounding it has worked in its benefit, as it has thus far been greeted with modest success.  Undeniably flawed in structure, Cianfrance manages to curb criticism by relying on technique – distance between characters is expressed not only through the dialogue and situation, but also through the context of visual space. Oh, and it helps to have two of the most talented young actors give career best performances.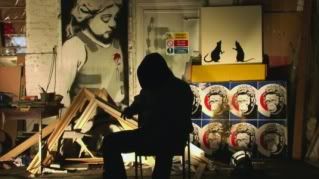 Exit Through the Gift Shop defied expectations with its selection by the documentary committee, but I'll take it a step further by placing it among the years ten best. In a field that is meant to represent the artistic best of a field, this small documentary makes bold criticisms on the nature of art itself. Disputing the reality of the situation goes against the point – with the commodification of art, does what it mean to us change?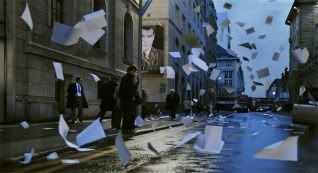 Short-term memory is an unfortunate condition most members of the Academy suffer, as early release films like Shutter Island (if only for its technical accomplishments) and especially The Ghost Writer go unrewarded. It's a shame, as the film caters to a traditional taste that I considered right along with the Academy's taste. But should not lead one to dismiss Roman Polanski's film – it is a smartly constructed piece of work that reconstructs the notion of identity and sense of place. Its real-life implications are superfluous- I wasn't thinking about Tony Blair or Roman Polanski when I was watching the film – I was thinking about The Ghost himself.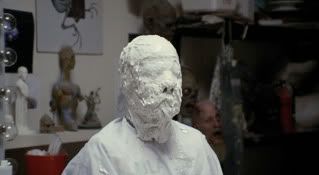 Los Angeles doesn't look quite the same for either of its main characters in both Somewhere and Greenberg. Both films depict lifestyles of those in fortunate positions, one moreso than the other. But the film expands on the simple premise of "the rich have problems too" by implicating issues that extend beyond the reach of money. Their connection with people is hindered through their neurosis (in the case of Greenberg) or surroundings (Somewhere). Both films offer a human drama that may not burst with energy, but instead move in a dream-like haze. Nonetheless, they are helmed by writer-directors who use their surroundings as a means of expressing a deep-rooted discomfort with how to relate.
Sylvain Chomet's The Illusionist successfully secured a Best Animated Film nomination, even though its chances are nil given that it's in contention with a billion dollar behemoth known as Toy Story 3. Toy Story 3 certainly exhibited flashes of serene emotional resonance, but nothing quite plucked at my heart strings like Chomet's fantastic adaptation of a Jacques Tati screenplay. Perhaps best expressing what I thought to be the theme of 2010 (illusion vs. reality), Chomet uses his two characters – a magician and a child- to convey how important a belief in magic can be.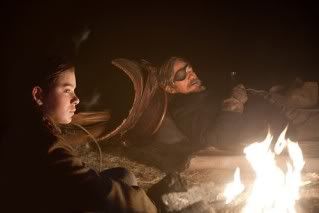 Thankfully, the Academy has gone on to recognize The Social Network, Black Swan, and True Grit, three films that have racked up enough awards and recognition to keep me happy.
Best Direction
Darren Aronofsky, Black Swan Sylvain Chomet, The Illusionist Derek Cianfrance, Blue Valentine David Fincher, The Social Network Roman Polanski, The Ghost Writer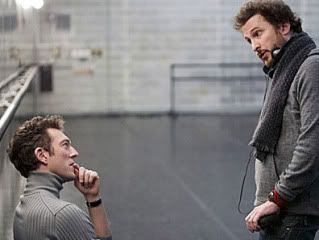 Nothing so readily stood out this year as a purely directorial exercise like previous years (Tom Ford's A Single Man for 2009, Steve McQueen's Hunger in 2008, or Julian Schnabel's The Diving Bell and the Butterfly in 2007), which makes this a difficult category to narrow down. It's hard to imagine Black Swan without Aronofsky at the helm – his speed induced rhythms pulsate through the screen. Similarly though, and perhaps most impressive, is how Sylvain Chomet manages to distinguish himself with his specific type of animated style in The Illusionist – it's only his second film.
I've already praised Derek Cianfrance's stellar work on a minimal budget in Blue Valentine, wherein he emphasizes distance and disinterest through the framing and positioning of actors in specific yet subtle ways. This too, is only his second feature film.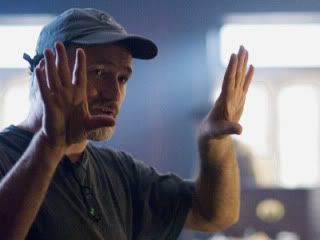 David Fincher blends his own sense of kinetic energy with a script that, for all intensive purposes, ought to resist it. But the results are among Fincher's best (second-best to Zodiac, for clarification purposes), as he manages to make moments in The Social Network that may come across as dull on paper (computer hacking) into something with raw intensity.
Finally, Roman Polanski combines his usual fare of paranoia in the realm of the political in The Ghost Writer, emphasizing desolation and paranoia. There's a sense of confinement that is shared by the main character and the audience, wherein we too, become gated in. Polanski directs with virtuosity, with one scene in particular, where The Ghost believes he is being followed after interacting with a possible CIA agent – we aren't sure if he's being followed, nor is the character, but there's a fear that mounts, engulfing the character and the audience whole.
Actor in a Leading Role
Stephen Dorff, Somewhere Jesse Eisenberg, The Social Network James Franco, 127 Hours Ryan Gosling, Blue Valentine Ben Stiller, Greenberg
I don't believe I've seen Stephen Dorff in anything but Somewhere but given his filmography, I don't think it would be too farfetched to assume that this was a career best performance. Dorff exhibits quiet restraint as action-movie star Johnny Marco going through the motions. Of the five, it's the least showy role, yet might be the best.
Jesse Eisenberg provides one of his best performances, acting against the typical nice-guy-nerd niche that media outlets would have you believe he is typecast as. There has always been a level of nuance to his characters, though his role in The Social Network serves to express his range as an actor most clearly. His facial tics and hand gestures go beyond mimicry, and instead, he creates an image of Mark Zuckerberg that is entirely his own.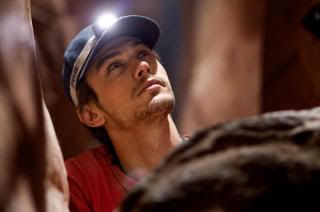 127 Hours offers any actor the chance to showcase their acting chops, as the film's central conceit involves a man who is stuck between a rock and a hard place with no one else around him. James Franco, within the confines of a limited space, is able to express pain, joy, and desperation with a sense of fluidity and realism.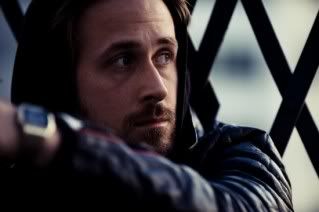 Albeit the lesser performance of the leading co-stars, Ryan Gosling still manages to impress in a Blue Valentine. Not only is his physical transformation convincing, but his mannerisms and vocal modifications are the sort of thing that displays sincerity to the character he is playing.
Ben Stiller's performance in Greenberg received its share of critical acclaim from independent awards groups, but the film's early release and modest perspective made larger guild support impossible. Nonetheless, Stiller asks for no sympathy in the title character role, instead coming across as a stubborn, aging man whose projected ambivalence is a front for his desire to make some sort of lasting social connection.
Actress in a Leading Role
Juliette Binoche, Certified Copy Greta Gerwig, Greenberg Zoe Kazan, The Exploding Girl Natalie Portman, Black Swan Michelle Williams, Blue Valentine
In a particularly strong year for women, narrowing down five performances within both the supporting and lead categories proved to be a difficult feat. Also, a lot of tip-toeing and off-the-cuff decisions had to be made regarding the potential category each performance would fit in – perhaps another indicator for how strong a year it was for women is reflected in the notion that so many supporting characters could be moved to lead without much debate.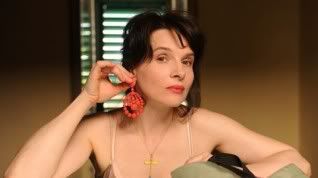 In a film that won't receive a wide release until 2011, I simply had to include Juliette Binoche's astounding performance in Certified Copy. Perhaps stating the obvious, she is certainly one of the best actresses working today, if not the best.  With a filmography that includes such stellar performances in Summer Hours, Cache, Blue, The Unbearable Lightness of Being, The Lovers on the Bridge, etc, I would hope people don't take her for granted.
Walking into Greenberg, my knowledge of Greta Gerwig was nil. Yet from the film's opening scene, you begin to acknowledge her immense talent. While not conventionally beautiful, she possesses a lanky physique that exudes of tender awkwardness that is capable of eliciting both laughs and sorrow. Her role as a young adult on the cusp of trying to figure out her place in the world works as an interesting dynamic to Ben Stiller's role. Perhaps most impressive is how when the two share screentime together, it's Gerwig that commands more of a presence.
I had seen Zoe Kazan in minor roles in minor films, such as Me and Orson Welles and Revolutionary Road. She made the most of what she was given with, but I never gathered that she was capable of such subtle emotional resonance as seen in The Exploding Girl. Her role called for something larger than the world around her. In one of the more heart-wrenching scenes of 2010, Kazan takes a phone call from her soon to be ex-boyfriend. You only hear her part of the conversation, but you gather from her quivering voice that it's all coming to an end.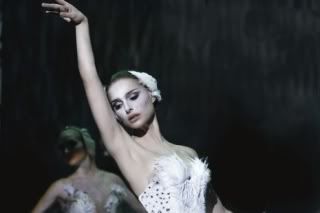 The current awards climate dictates that Natalie Portman's role in Black Swan will come out victorious. Not to go along with the cattle, but it's hard to ignore the elegance and level of control in owning the role as the warped ballerina Nina Sayers. From her toe-crushing preparation to the level of fright attached to her innocence, her performance was utterly compelling.
Blue Valentine provides two of the best young actors sporting their acting skills, with Michelle Williams edging out her co-star. Williams has developed into one of my favorite actresses, giving great performances in solo-vehicles like Wendy and Lucy. Her smaller roles tend to be the best aspect of any given film (Shutter Island). And in Blue Valentine, she manages to do more with less. While her co-star had the meatier role, Williams refuses to succumb to stereotypes and plays her role as a sexually active teen turned mother and wife with the utmost conviction.